Brickvention 2023 will be held on 
January 21 & 22 at the Royal Exhibition Building Carlton.
Melbourne LEGO® User Group
We are a recognised LEGO User Group and a thriving community meeting in Melbourne's northern suburbs.
Brickvention 2023 tickets are now on sale!
Use the menu at the top to purchase yours.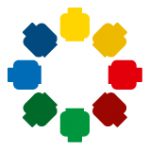 Brickvention is a Recognised
AFOL Networking Event